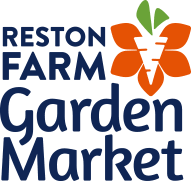 CLICK HERE TO APPLY ON OUR PAGE
Ready to branch out and explore a new career? Our garden center is looking for enthusiastic, dependable laborers to join our garden center team! As a member of our general labor team you'll be responsible for loading and unloading vehicles, receiving deliveries and unloading items such as pumpkins, organizing inventory, assisting with general maintenance, and providing exceptional customer service. So if you love working outdoors performing physical tasks, have strong lifting abilities, attention to detail, and are ready to join a fun and rewarding work environment, come grow with us at our garden center as a general laborer. If you are a student, retiree or military veteran this labor position may be a good fit for you!
We offer a unique and positive company culture that sets us apart from our competitors. We truly care about our employees' well-being both personally and professionally. We want our laborers to have a work-life balance and we want you to look forward to coming to work each day. Our online application will help you decide if we will be a good fit for you. Sounds interesting? Apply today to see if our general labor job is what you are looking for!
Our Core Values:
We value collaboration
We value teamwork
We value open communication
These values help create a positive and supportive work environment for our employees
Why Work For Us?
We offer top pay in the industry $16/hr-$20/hr
Tips!
Contests as incentives
A fantastic, low-stress work environment! We love our employees and we show them!
We train and lead with kindness and respect!
Work Schedule: We are open 7 days a week. Employees are expected to work 5 days a week from 9-7. This is a seasonal position.
Requirements:
Valid driver's license and reliable transportation to and from work
Authorized to work in the USA
The ability to perform all physical aspects of this job
Must live within 30 minutes of our garden center