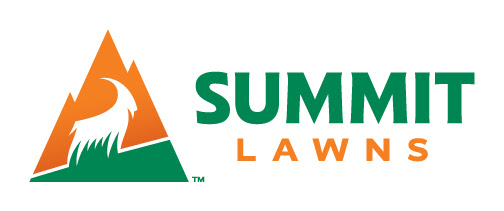 Who is Summit Lawns?
The lawn care and landscaping industry as a general collective has a smudge on it. Riddled with unprofessionalism, grimy and dirty dudes, rusty trucks, unmet expectations, and poor customer experiences. Sounds pretty lame, right? 
At Summit Lawns, we're on a mission to build a new generation of lawn care. You can have a gorgeous yard that you're not embarrassed of, with a Chick-Fil-A level customer service. We make lawn care sexy and cool through technology, casual/fun/innovative interactions with our clients, and frankly having some pride in our appearances. We're the highest rated lawn care company in the history of Lincoln (and soon to be the entire state of Nebraska), and we're on a journey to build Nebraska's largest and most impactful lawn care company for homeowners. 
Through a few passion projects, we're significantly impacting our community. Check it out: 
Random Acts of Clean Up - We revitalize and clean up overgrown homes and landscapes at no cost to the resident 
Snow Angels - we provide free snow removal all winter long for neighbors in need.
 It's kind of cool to have a job that's so wildly visual and so intensely appreciated when done well. 
Our mission matters now, more than ever. And that's why we need YOU!
So where do you fit in??
Overview:
What you do MATTERS. As a Customer Service and Customer Sales Rep, you are the face and voice to 1000s of customers, and they genuinely trust what you tell them. You wouldn't want your grandma being taken advantage of by a shady customer sales rep over the phone, would you? Neither do we! We're looking for fun, optimistic, and honest customer service reps to help us on our mission described above.
 Every day, people call us to ultimately solve these 3 problems:
How do I get a yard I'm not embarrassed of?

How hard is it going to be?

How much does it cost?
This is not a cold calling job. People are calling us already prepared to buy, and we don't require contracts or pre-payments to get started. It's extremely easy for you to convert new leads. The job of our Customer Service Reps is to be a friendly voice and guide them through our proven process and answer any remaining questions they have. Remember, we're the highest rated lawn care company in the history of Lincoln, so our process works. It's fun to be able to solve these problems for people! 
Main Responsibilities of a CSR: 
Understand how to use our CRM and software to give estimates over the phone and set up accounts 

Partner with our clients to effectively solve their issues or concerns. Remember, you're solving for the

client's

problem, not for your convenience

Answer questions and provide support for clients to guide them to their dream yard

Collaborate with internal team members like account managers and field staff to identify opportunities for our clients to improve their yard

Show composure, resilience, and flexibility as customer needs evolve and volume changes

Help meet customer retention, sales, and revenue goals

Have fun talking to our clients!
What You'll Bring:
Prior experience working in Customer Support

Passion for providing Chick-Fil-A level customer service and a genuine enjoyment talking on the phone

A team mentality. No one gets left behind here, we're serious about helping each other

A willingness to own issues and help solve them, even if they aren't your fault

Patience and the ability to remain even keeled in a variety of situations

Positive energy!

A genuine desire to learn and do your best in everything you do, every day

Emotional intelligence and the ability to read between the lines and understand what the customer is saying and what they mean

Comfortable managing several competing tasks. We keep things moving quickly!

Excellent verbal and written communication skills

Attention to detail, organizational skills, and superior time management skills

Previous experience using a CRM and all Google applications
What We Offer You!
An incredible work culture. Seriously, see the videos on our website.

Don't go hungry. We have a fully stocked kitchen, filled with anything you want, on our dime. You literally don't have to eat breakfast at home if you don't want to. Ask and you shall receive.

Investment in you. We pay for ongoing education and growth opportunities.

No weekends. We haven't scheduled work on weekends in YEARS. You have a life outside of work. Go live it. 

Winter relief. Yes, we put those two words together. Call volume drops dramatically in the winter, and we're able to slow down, catch our breath, and work on side projects. It's a really nice decompression period!

Training on everything you need to feel like a rockstar at your job

Weekly pay. Biweekly paychecks suck. Getting paid every Friday rules. 
Schedule and Compensation:
We work in person at our office at 5335 N 57th St Lincoln, NE 68507

This is a full-time, year-round position. 35-40 hrs per week Monday - Friday

$700 - $850 weekly pay

Vacation Pay

Sick Time Pay

Flexible Scheduling 

Easy Time Off Requests
To Apply:
1. Send an email with your resume to careers@summitlawnslincoln.com (DO NOT apply through Indeed)
2. Change the subject line of the email to "Your Amazing New CSR"
3. Address the email to Della J.
4. Tell us in 2-3 paragraphs why you would be great for this position.
5. Use a PS line telling us something unique and/or fun about you.
6. Leave us a voicemail at 531-500-8004 answering either one of these two questions:
What's your favorite restaurant, and why?

What's your favorite gift you've ever received, and why?